Please note: If you need assembly instructions for a Ready-to-assemble product, please click here: https://mybobs.shop/3oXc2Mi
It's super easy! Just follow these steps:
Locate the search bar at the top right of mybobs.com.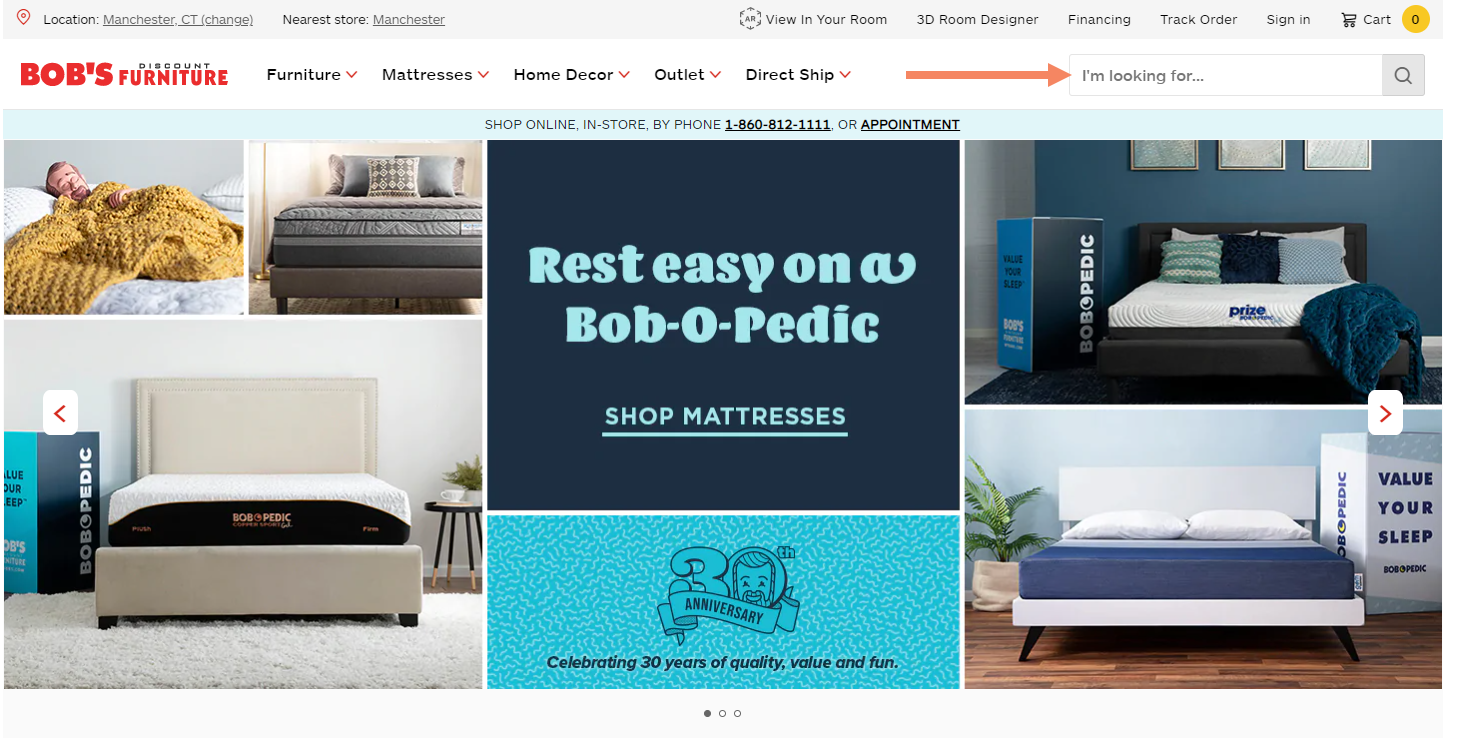 Type the name of your furniture in the search bar to find it. Or you could type in the article number from your receipt. For this example, I chose the name! Press 'Enter' or select the little red magnifying glass when you're all set typing.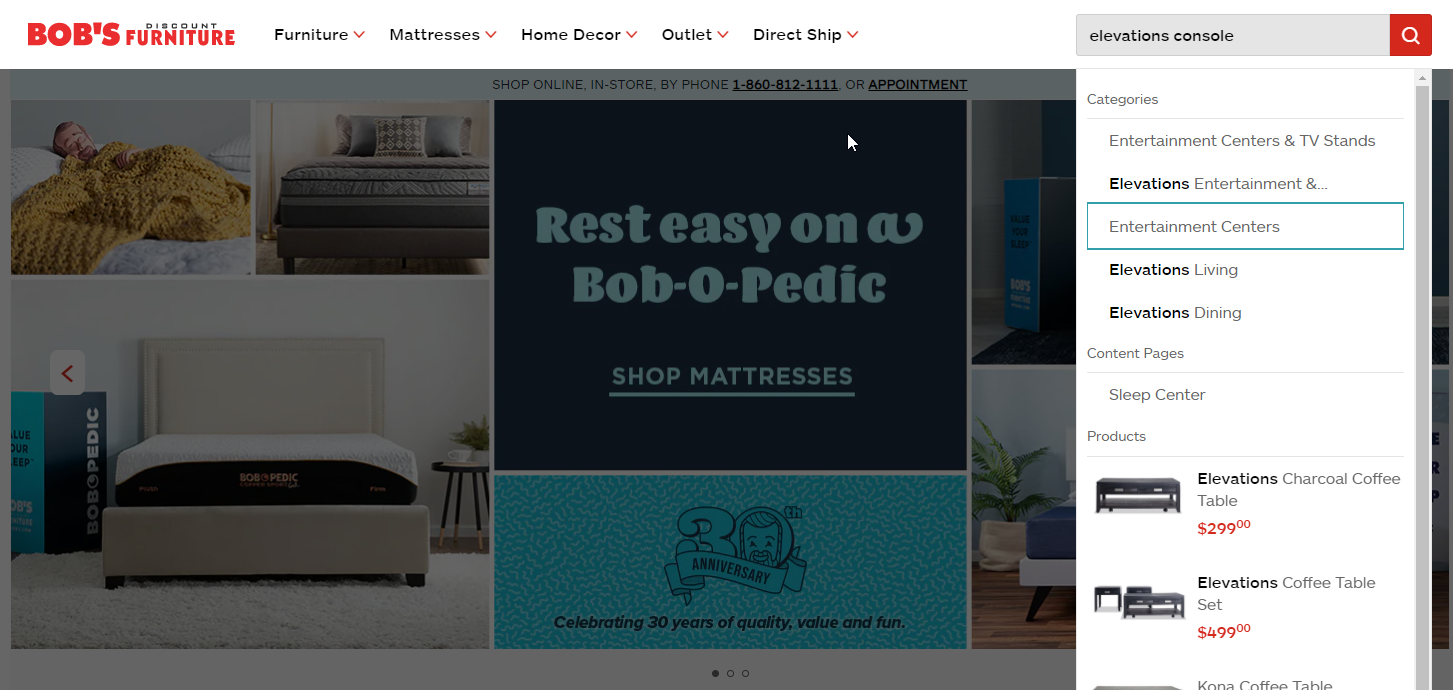 From the search results page, find your furniture and select it. Ooh- I spotted it! Mine is the one all the way to the right. Clicking on your furniture will take you to its product details page.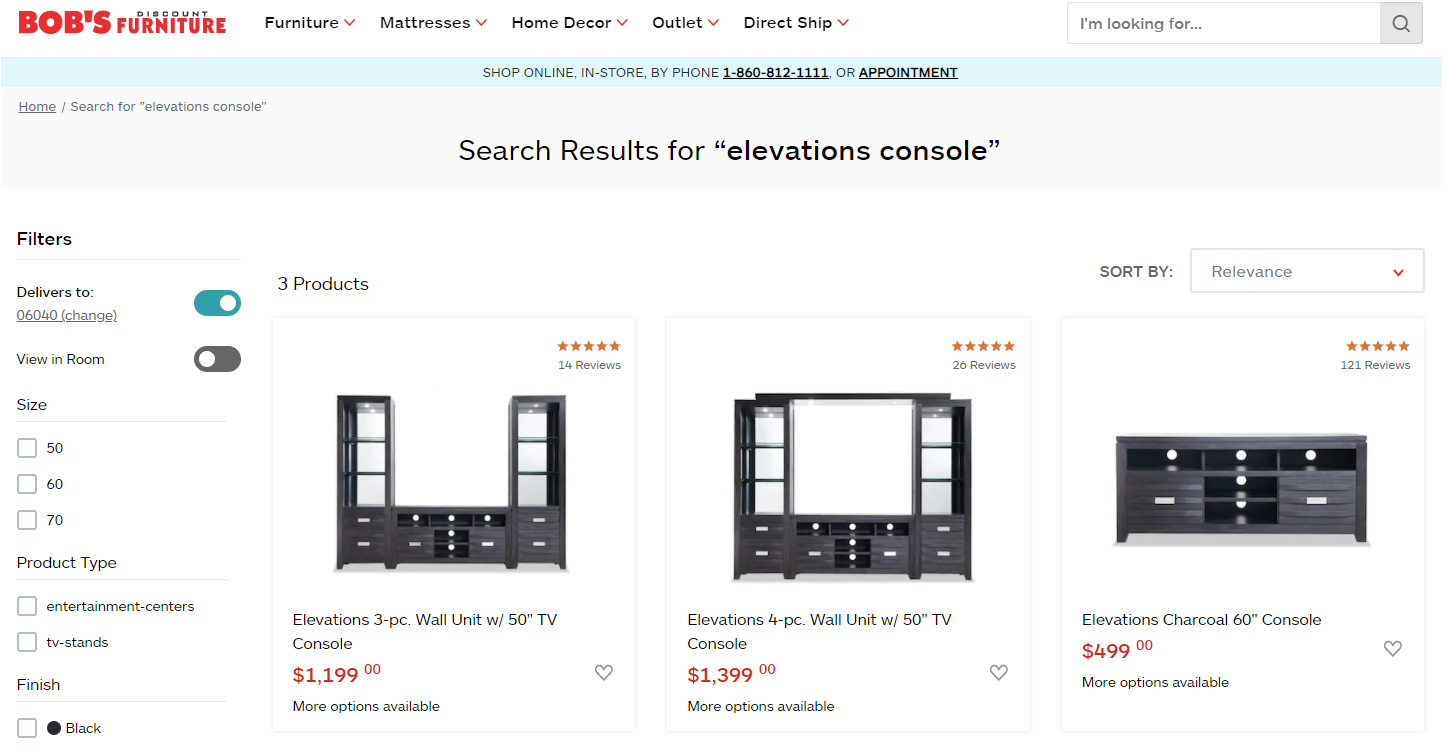 Once on the product details page, scroll about halfway down the page to the 'Product Specifications' section. Right under that is a section called 'Assembly & Package Details'.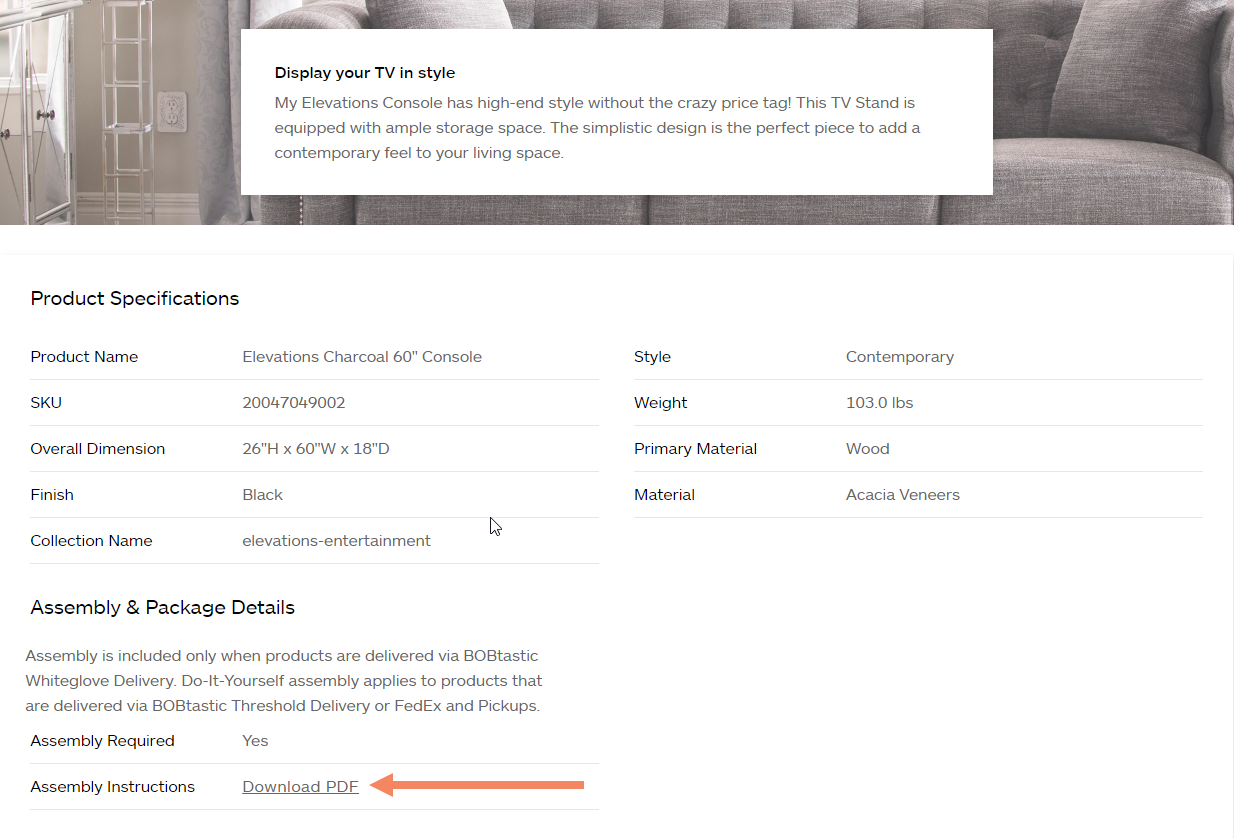 You'll notice that the 'Assembly Required' field is notated as 'Yes'. This confirms that yes, you will need to assemble this furniture if you picked it up or received it via FedEx. Click on the 'Download PDF' link under that and there you go. Those are your assembly instructions. Happy assembling!
Note: If the 'Assembly Required' field says 'No', then there's no need for you to assemble. Now you can spend more time actually using your furniture- woo-hoo to that!